Carbon Fibre Marine products
Who Are Innovation 3 Palma De Mallorca?
Innovation 3 Composites are a modern boat building company and carbon fibre furniture manufacturers that have built their reputation working in the busy yacht refit construction sector in Mallorca.
We are experts in the design, manufacture and installation of high-end components such as yacht steps, tender fenders and advanced carbon composites for superyachts and luxury vessels.
I3 operates with a modern manufacturing continuous improvement system to ensure we are providing the best services to our clients each year. 
Since the company was started in 2013, Innovation 3 have built a strong reputation on delivering the highest standards, on time and on budget. I3 Mallorca has extensive experience working with some of the industries most prestigious vessels and companies from around the globe. We have built up a very valuable database of knowledge/contacts over the years completing some very tricky ambitious yacht constructions, refits & repair projects.
Our knowledge of the latest cutting edge techniques, materials and procedures mean I3 are able to offer our clients an exceptional service from concept all the way through to installation.
We have an in-house design department & project managers for bigger projects.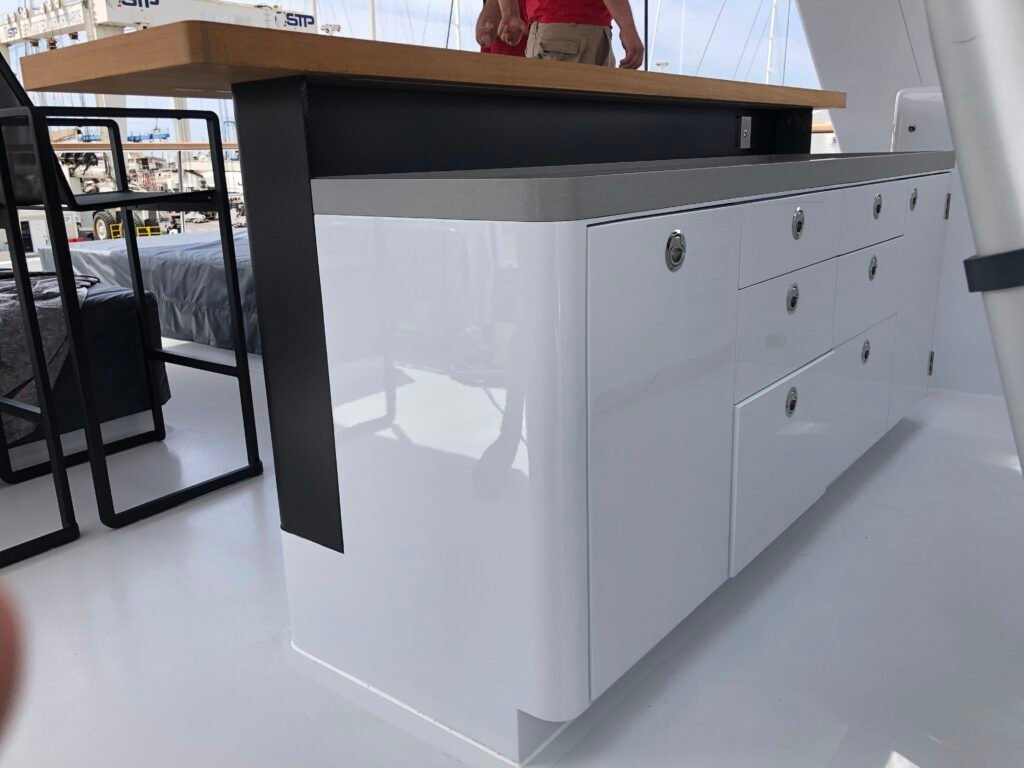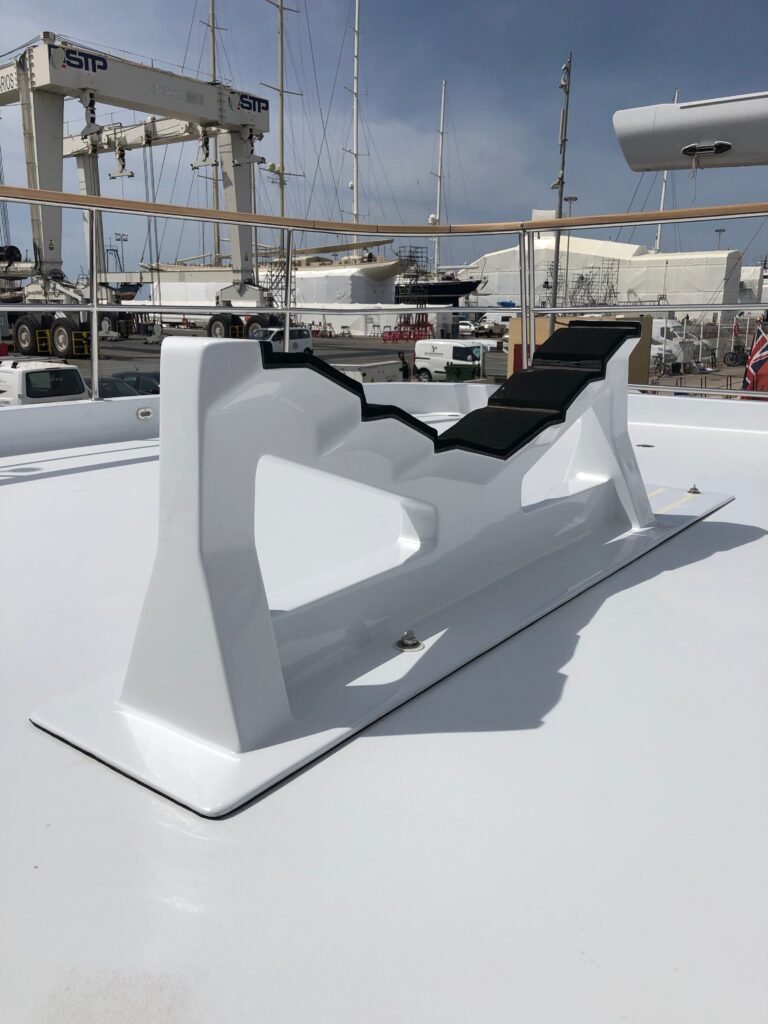 Just recently we have developed our own range of off the shelf carbon fibre products to solve multiple boarding and protection issues. We can now offer stylish solutions to popular requests but at a more appealing price.
Our yacht construction workshop in Palma de Mallorca is 400m2 facility with a further 500m2 of outside space that has been specifically set up for composite boat building. We are located just 10 mins away from STP shipyard and all of the marinas of Palma de Mallorca.
We have a 4axis CNC machine that we use for all our tooling requirements, 10m2 resin infusion vacuum table and mobile workshops to perform mobile refits / repairs.
For more information about our products and services please contact us.